Toulouse, Place du Capitole, novembre 2015
Une bonne occasion nous a été donnée il y a deux semaines de
piétiner les préjugés
place du Capitole:
des dalles sur lesquelles sauter, une question qui s'inscrit sur un écran géant, quelques secondes de réflexion puis une réponse qui s'affiche.
How to make life better for people with a disability
Two weeks ago, on the Capitole Square, a good opportunity was given to us to trample prejudices:
squares on which to jump, one question appears on a giant screen, a few seconds after which the answer is displayed.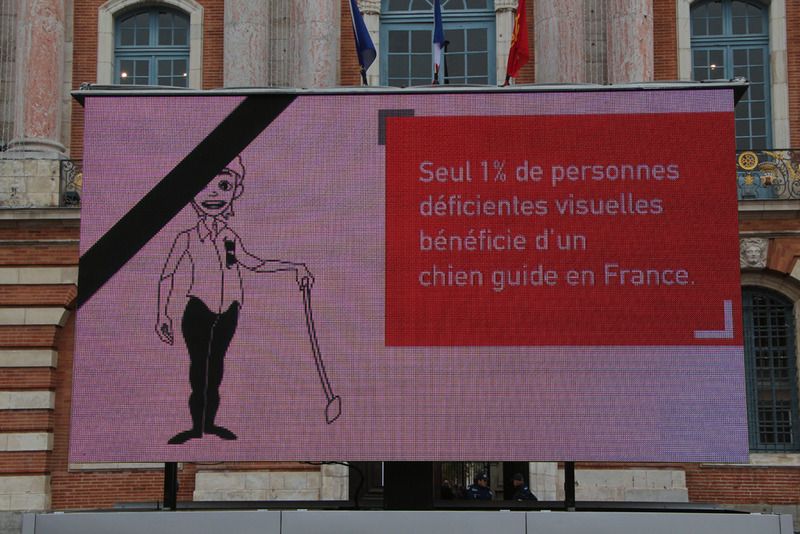 Only 1% people with low vision have service dogs in France.
Cet énoncé est celui qui m'a le plus choquée.

This statement shocked me the most.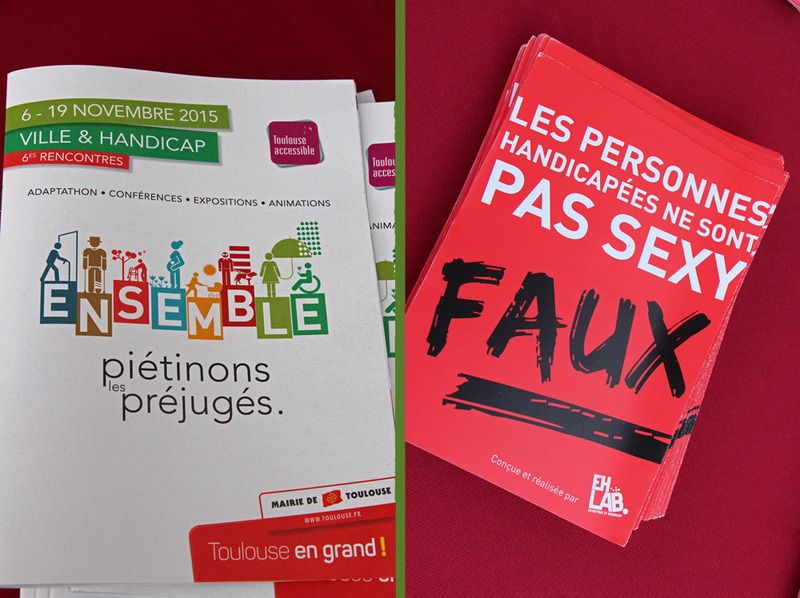 Disabled people aren't sexy