Lugagnac, Lot, septembre 2015
Autrefois moudre le grain était indispensable pour le pain quotidien. Aujourd'hui c'est un lieu de mémoire.
Clearly visible
In the past grinding the grain was vital for the daily bread.
Today it's a reminder of the past.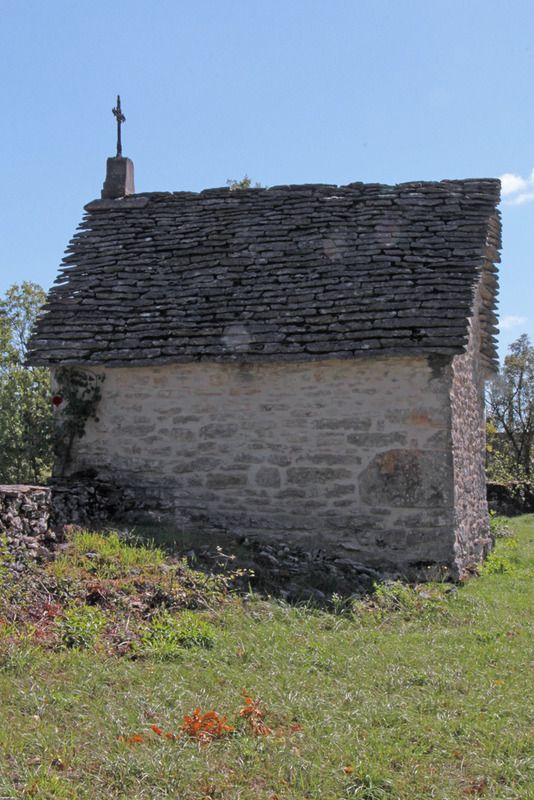 Oratoire Notre Dame des Sept Douleurs, Lugagnac
Oraty "Our Mother of Sorrows "OurMother of the Seven Sorrows""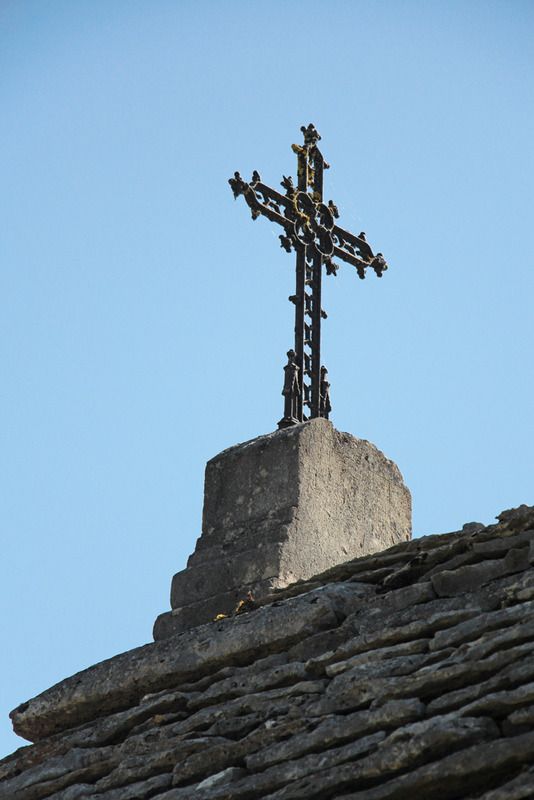 « … Malheureusement, des Français de Paris eurent l'idée d'établir une minoterie à vapeur, sur la route de Tarascon. Tout beau, tout nouveau !
…
On ne vit plus venir les petits ânes… Les belles meunières vendirent leurs croix d'or… Plus de muscat ! plus de farandole… Le mistral avait beau souffler, les ailes restaient immobiles…
C'est une justice à nous rendre : à partir de ce jour-là, jamais nous ne laissâmes le vieux meunier manquer d'ouvrage. Puis, un matin, maître Cornille mourut, et les ailes de notre dernier moulin cessèrent de virer, pour toujours cette fois… Cornille mort, personne ne prit sa suite… tout a une fin en ce monde, et il faut croire que le temps des moulins à vent était passé comme celui des coches sur le Rhône, des parlements et des jaquettes à grandes fleurs. »
Extraits de « Le secret de Maitre Cornille » dans « Les lettres de mon moulin » 1887 d'Alphonse Daudet