Ce soir à Toulouse seront lus des textes de la journaliste et écrivaine Turque
Asli Erdoğan
, emprisonnée puis libérée récemment pour qui «La liberté est un mot qui refuse de se taire».
The first Reading's Night in France
Texts from the Turkish journalist and writer

Asli Erdoğan

will be read tonight in Toulouse. Asli Erdogan has been imprisoned and recently released and for whom "Liberty is a word which refused to stay silent".
Je n'y serai pas, je ferai ma propre lecture à la maison: "Le fils de trois pères" écrit par
Gaston Leroux
, ceci suite à notre récent passage à Nice. Sa tombe, assez discrète, se trouve à l'entrée du Cimetière du Château.
I won't be there, instead I will carry my own reading at home with "The son of three fathers" by
Gaston Leroux
, following our recent stay in Nice. I found his rather discreet grave next to the cemetery entrance.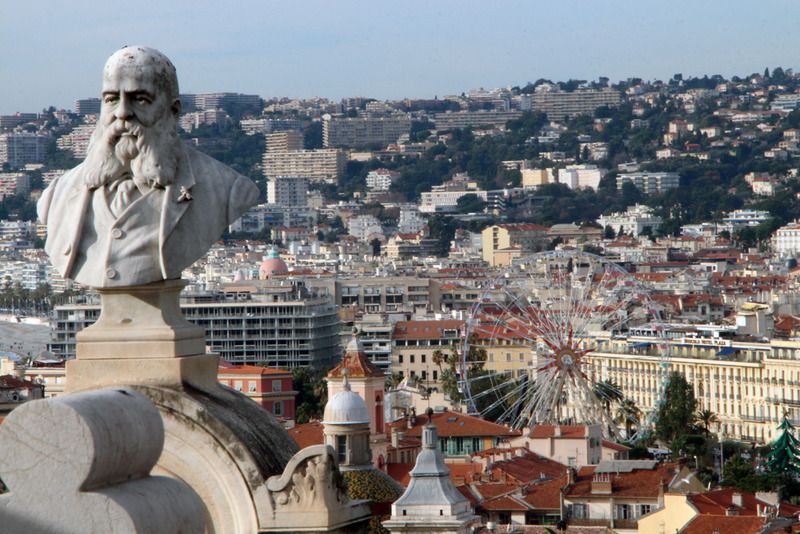 La tombe de la famille Tomatis est peut-être moins discrète mais elle tourne le dos à la ville, dommage pour Monsieur.
The Tomatis Family's monument is perhaps more visible but is not facing the beautiful city, too bad for Mr Tomatis.